Design of the Container
The box was originally a recipe box that I repurposed by modge-podging a map of San Francisco onto it. The goal was to create a container that looked like it might hold something treasured, personal, and meaningful.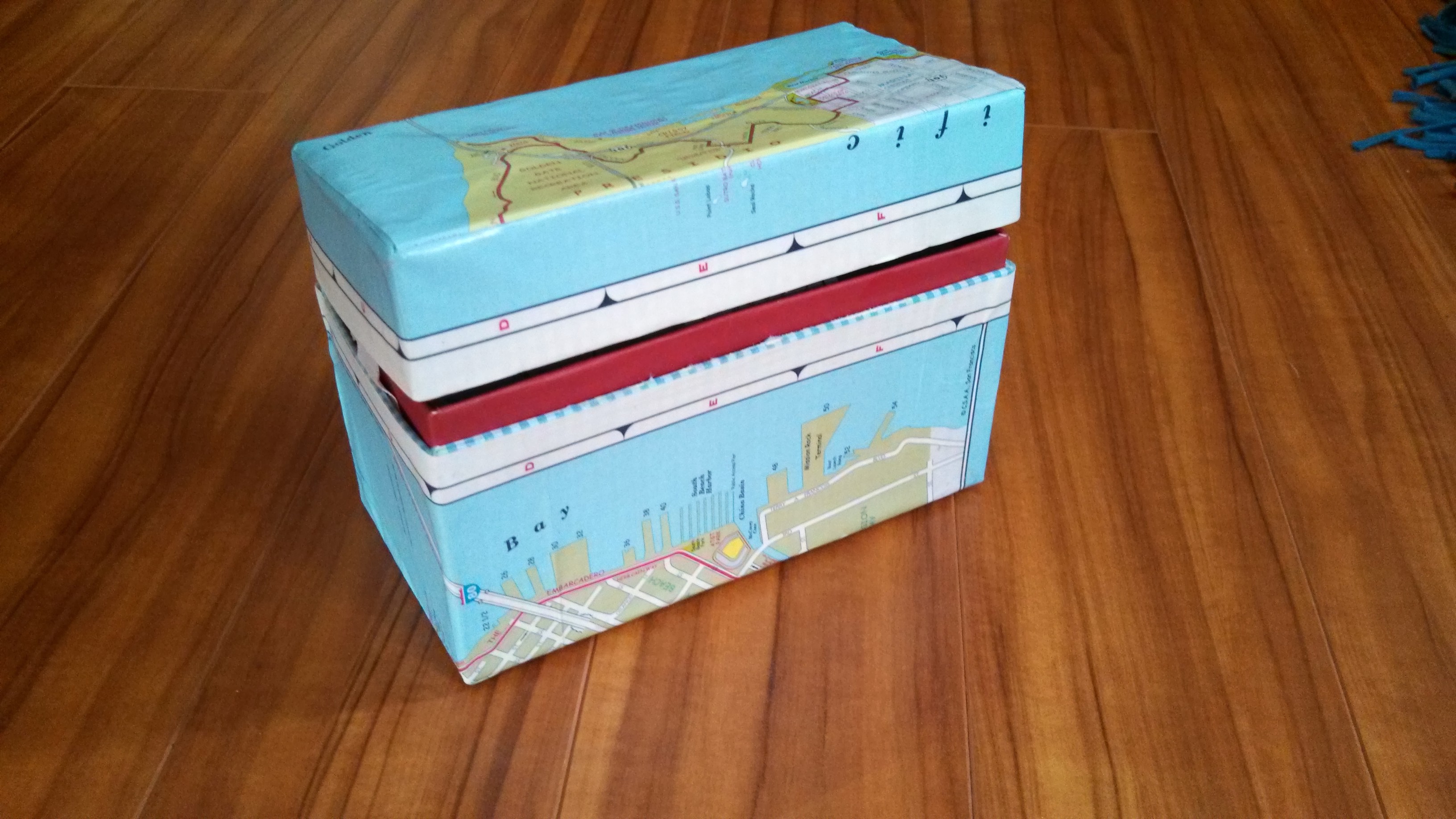 Design of the Probes
There are four probes. All of the probes were constructed using a combination of found materials, simple electronics and craft materials.
1. Make a Memory - Two photographs with a card that says "Pick one of the two photos in the box and describe the scene as if it was a photo you took it."
2. Give it Away - A glass vial, a piece of paper, and a card that says "Write a dscription of a person you have lost touch with, put it in the vial, and give it to a friend for safe keeping."
3. Take It Back - A marker, a piece of paper, and a card that says "Use this page to share a story about a secret. Then, use the marker to redact the sensitive details."
4. Sounds like - A sound recorder encased in felt and a card that says "Press on the red part of the felt patch to record a sound that reminds you of your hometown."